Property Division Attorneys in Scottsdale, AZ
Arizona Dividing Marital Property Lawyers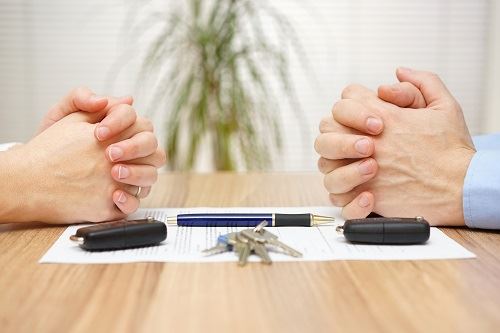 Dividing community property is one of the most important tasks to be accomplished during the divorce process. Great care must be taken in this area. You have only one chance to get a favorable property settlement, so you should make sure it is done correctly.
Singer Pistiner PC consists of experienced property division attorneys who understand property law and the many factors that can affect the shape and size of a property settlement.
We will work to achieve a fair and generous property settlement for you — one that allows you to move forward after divorce from the strongest position possible.
Call 602.899.0248 or contact us online to arrange for a free consultation.
The Property Division Process
As a community property state, Arizona considers all income and assets acquired during the marriage to be the joint property of the couple, with some exceptions. Prior to the final divorce decree, the community assets and debts must be identified, valued, and divided.
For example, the bank accounts of the parties at the time of the marriage are separate property and not subject to division as community property. But if the couple pools their separate assets to buy a house during the marriage, the house becomes community property. In this way, separate assets and debts can be transformed into community property over the course of the marriage.
How We Can Help
At Singer Pistiner P.C., we understand property and debt division issues. We will use the legal process of discovery to uncover all of the assets and debts in question. When necessary, we will use the services of appraisers, business valuation specialists, and forensic accountants to value assets.
Our goal will be to obtain a property settlement that fairly divides all of the property to which you are entitled.
Contact our Property Division Attorneys
For a free initial consultation with Singer Pistiner PC, call (480) 418-7011 or send us an e-mail.
Our firm advises and represents clients throughout the Scottsdale, AZ area.
- Chris S.

- Mike T.

- Justin A.

- S.C.

- Maile W.